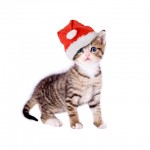 As promised, here's a wire harp arrangement of the Gregorian O Sapiéntia (LU 340 in the 1934 Liber Usualis). I have the chant melody in the top staff and the text of the chant is below, in lightly shaded text, to help orient the melody in the overall arrangement.
The bottom staff has an alternating arpeggiation to fill it out a bit and one or two harmony notes here and there. I did extend the chant melody in a few places to accompany the ornamentation a bit but generally tried to keep the overall spirit of the original intact.
I'll start working on making harp arrangements of the other O antiphons and post them here and under Stuff to Download.
Enjoy!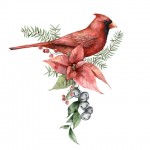 O Sapientia, quae ex ore Altissimi prodisti,
attingens a fine usque ad finem fortiter,
suaviter disponensque omnia:
veni ad docendum nos viam prudentiae.
O Wisdom, O holy Word of God,
you govern all creation with your strong yet tender care:
Come and show your people the way to salvation.
Source: "O Antiphons" for the Week before Christmas, The Roman Catholic Lectionary Website, compiled by Felix Just, S.J., Ph.D.
Photo 60212983 / Advent © Leoba1 | Dreamstime.com
Photo 201710351 © Yuliya Derbisheva | Dreamstime.com