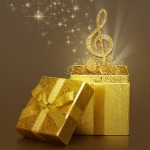 Here is my Irish wire strung harp arrangement of the Great O antiphon: O Adonái:
O Adonai (pdf score, one page).
Like my previous arrangement, it uses free rhythm and so I intentionally blanked out the rest indications in the music notation.
The tempo is approximate; feel free to play this at whatever speed feels appropriate to the situation and sounds right on your harp. My Triplett Luna is a large floor harp and has a long sustained ringing time so I might play this at a different speed than I would on a nylon strung harp or even on Esabelle, my wire-strung lap harp. Esabelle has a tonally different voice (not necessarily a different sustain time though).
I will continue to arrange the remaining O antiphons for the Advent season and post them here for download.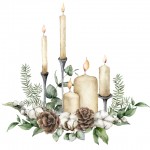 O Adonai, et dux domus Israel,
qui Moyse in igne flammae rubi apparuisti,
et ei in Sina legem dedisti:
veni ad redimendum nos in brachio extento.
O Sacred Lord of ancient Israel,
who showed yourself to Moses in the burning bush,
who gave him the holy law on Sinai mountain:
Come, stretch out your mighty hand to set us free.
Source: "O Antiphons" for the Week before Christmas, The Roman Catholic Lectionary Website, compiled by Felix Just, S.J., Ph.D.
Photo 20613201 / Advent © Gudrun Krebs | Dreamstime.com
Photo 201710343 © Yuliya Derbisheva | Dreamstime.com