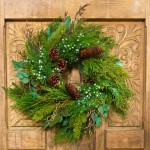 As you may have discovered by now, maybe from reading my last post on learning from pedal harp technique, I'm not exactly a conformist when it comes to the wire-strung harp! I do have a well-worn copy of O'Neill's 1850 and these fiddle tunes are a lot of fun to play on the harp and lay well on both of my instruments' geometry.
Finding material intended for other instruments, even other types of harps, that works well on the wire-strung harp, can be very rewarding. You don't have to limit yourself to the "historical harp repertoire"! Wire harps, especially those outfitted with sharping blades or levers, sound great playing all kinds of music that you might not have considered!
With Advent and Christmas coming up, I thought I would share some more material I've found works really well on a wire-strung harp, although the publisher may have originally marked it as "suitable for pedal/lever harp".
Pedal or Lever Harp 50 Christmas Carols by Sylvia Woods
I've been working out of Sylvia Woods' book since this summer and I must say, it is excellent for wire-strung harp! She means it when she says "For All Harps".  You really can't go wrong with this book. She's got some nice arrangements in here that will fit on either a lap harp or a floor harp, and if you're worried about excessive ringing/damping issues, just use her "A" version of the tunes. Although the "B" ones should be ok. The chords are not so thick that they will overwhelm you with wire-strung harmonics, but that will probably depend on your specific instrument.
I see she's got some Irish, Scottish and O'Carolan stuff on her site, same multi-level format. Could be fun. Might check those out later for St. Patrick's Day…☘️