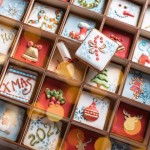 Today I'm working on a wire harp arrangement of one of the great O Antiphons, O Sapiéntia. I'm arranging it in MuseScore, which is one of the more friendly notation programs to free rhythm treatment of chant and Early music. I've done this in Lily Pond but the learning curve is just too steep and time is short as we approach Advent and Christmas… I'd like to get this material out, (plus I'm doing a lot of film/cinematography/camera studies on the side as well) along with working in my recording studio on Harpe Grégorienne.
I'll have the first piece available here as a pdf download, two pages. I'll also put them under Stuff to Download as they get completed.
I'm trying to keep the arrangements fairly simple. The chant melody has been stretched a little in a few spots to accommodate the arpeggio in the bass. Please don't take the timing literally… feel free to expand or contract the notes as you see fit. Although MuseScore is very flexible, at times it wants me to decide whether this note should be a quarter or an eighth in order to fit in a measure… and the reality is… it's neither. It just flows. It's not really a mensural type of music. ☺️
It was very improvised anyway, when I started writing it down quickly in letters, not neat notes on staff paper. Someday I'll post a photo of my handwritten arrangements (which is how I normally work anyway). I've thought about posting my scores in that format but not sure if that would be desirable. I may put a few up later to see how they're received.
More later!
Photo 203204232 / Advent © Larysa vasylenko | Dreamstime.com