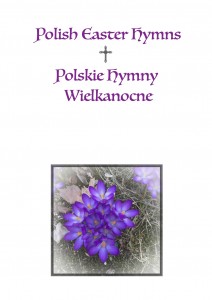 Just in time for Easter, I've completed compiling a new collection of Polish language hymns from the Polish American Liturgical Center at Orchard Lake, Michigan. There are 22 hymns in this pdf document, along with an index and English translations of the titles.
I had mine printed and spiral bound at UPS Store, with a clear plastic cover.
The hymn melody lines are not too complex for a wire-strung harp's complex overtones and at the same time should sound interesting on any nylon- or gut-strung harp.
Feel free to fill in with ornaments and melismas as you see fit!
J