Back by popular demand! The one and only Jasmine Kitty! (who also plays harp!)

And... more Jasmine Kitty! She now makes up little tunes on her harp. Enjoy!




Willow Kitty peeks into a forest of strings!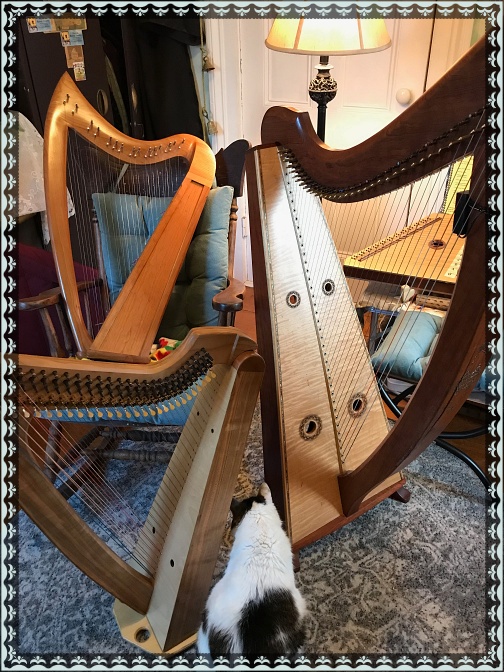 Clockwise starting at the top: Stoney End Esabelle cross-strung wire harp,
Triplett Luna wire harp, Willow Kitty (age 13 this month), Argent Fox double wire harp
There is also a Dusty Strings 12/11 hammered dulcimer in back.




Sherri Matthew Harp WordPress site updated 3/2/2023:
New post: Polish Lenten Hymns
Also check out the recent blog posts about Polish and Ukrainian music for the harp!



Vox Celeste (2014), currently being re-released to most major streaming platforms, with the exception of Spotify.
(awaiting mechanical licensing settlement)





Harpe Grégorienne, a new release planned for early 2023 is currently being recorded.

George Matthew Jr., Carillonneur, Middlebury College and Norwich University

Find carillon summer recital schedules at both colleges here!