Adopt a kitty!
Addison County Humane, Vermont
Rutland County Humane, Vermont
Springfield Humane Society, Springfield, VT
Otterside Animal Hospital, Brandon, VT
Help a Kitty!
From the Animal Rescue Site ~ Read about Chloe here ~ her fundraising goal has been met! :-)
♥

Help a cute little kitty who needs surgery after being thrown away from a truck on a highway.Thanks to everyone who donated! Goal reached! 😍 😍
♥
This little one at a rescue shelter in KY needed pain relief meds.
This was my 2016 Christmas donation 😍 😍
♥
Help Dew Receive Her Much-Needed Heart Evaluation!
Update: Dew and Tiny are all set! Hope they find their special human and their Forever Home soon! If you live nearby (click their links to find their shelters), stop by for a visit.
(If you helped out with even a small donation, thanks and many blessings to you! I like to give to the ones that haven't found any donors yet :-)
New ~ Support legislation to End Declawing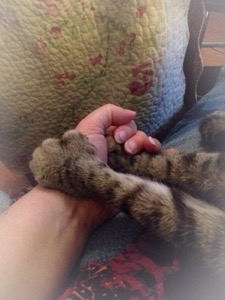 Special needs kitties
FelineDiabetes.com
Diabetic Cats in Need
IBD Kitties
Feeding your kitties healthy
Feeding Your Cat: Know the Basics of Feline Nutrition - Lisa A. Pierson, DVM
Cat Nutrition
Keeping them warm until they find their Forever Home
Comforting shelter pets, one blanket at a time.
Free Knit, Crochet and Sewing Patterns for Animal Shelters
Little Boy is an orange kitty who decided to make his home one day at the Iroquois Indian Museum at Howes Cave, NY. He lives in their office and gift shop. I crocheted a little winter blanket for him and sent it to Stephanie Shultes, museum director and Little Boy's caretaker. You can donate to his food and care here on the museum's site (they have a sweet video featuring him) and support museum activities as well!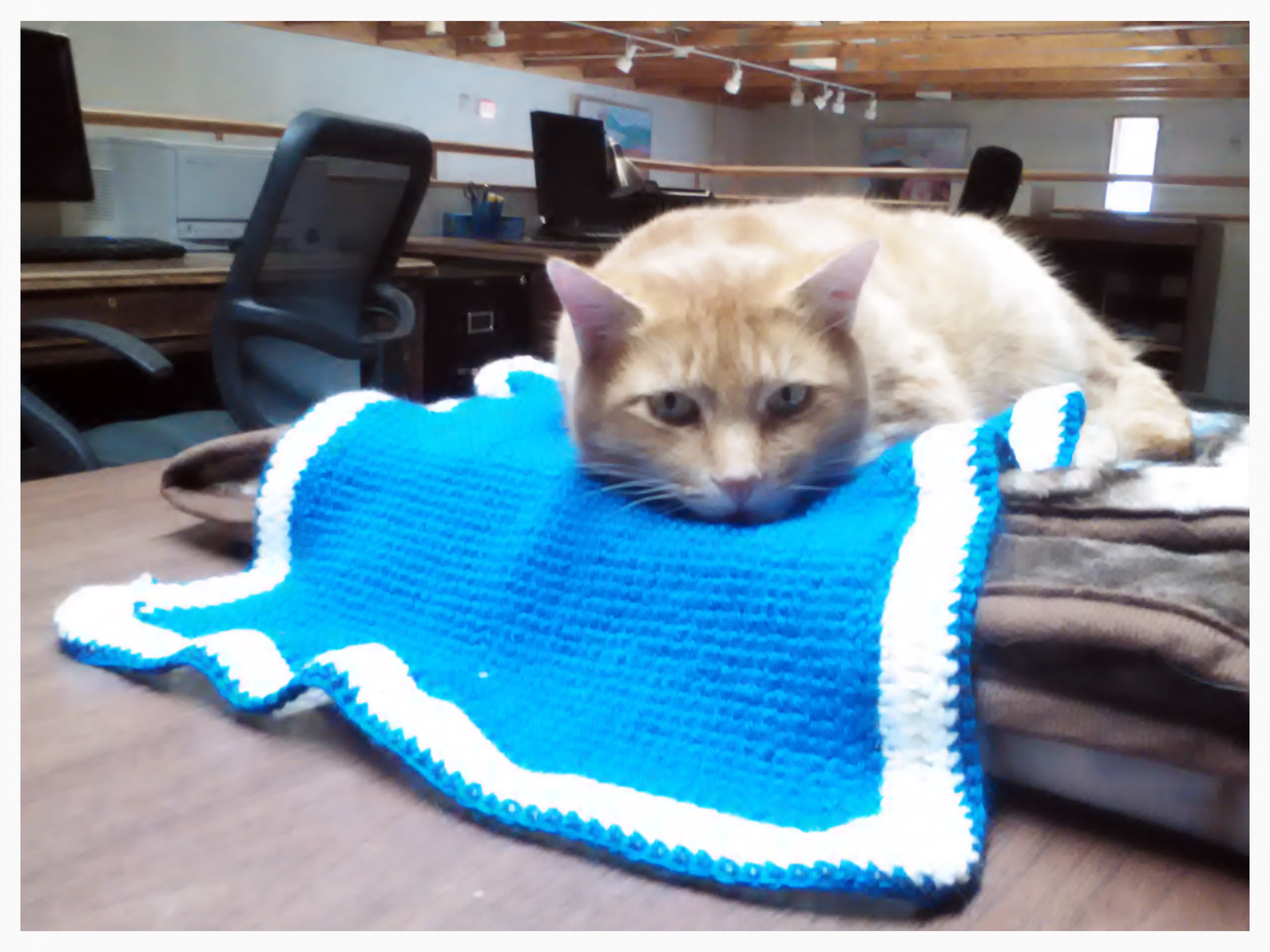 Tunesian Crochet Basics - Little Boy's blanket is made with this stitch. (Helpful hint: I used an Tunesian crochet hook with a flexible cable, not a long stiff Afghan hook. Much easier!)
Info about supporting No Kill sheltering in your state
No Kill Advocacy Center
Nathan J.Winograd, Atty, No Kill Advocacy