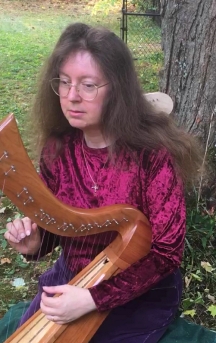 Bio
I play Irish wire-strung harp. Currently I'm recording Ukrainian folk music on my Stoney End Esabelle cross-strung harp for a friend in Lviv and making these available to her on YouTube, to support her and help her family get through the war. Also I'm planning on recording some Polish folk tunes, as I'm Polish-American.

George and I live with our four adopted rescue cats Jasmine, Toni, Daisy and Willow. They are ages 14 and 13.

I'm an advocate for animal welfare and responsible pet care, online and off. At least half of my website is devoted to info and links on adoption and special needs kitties.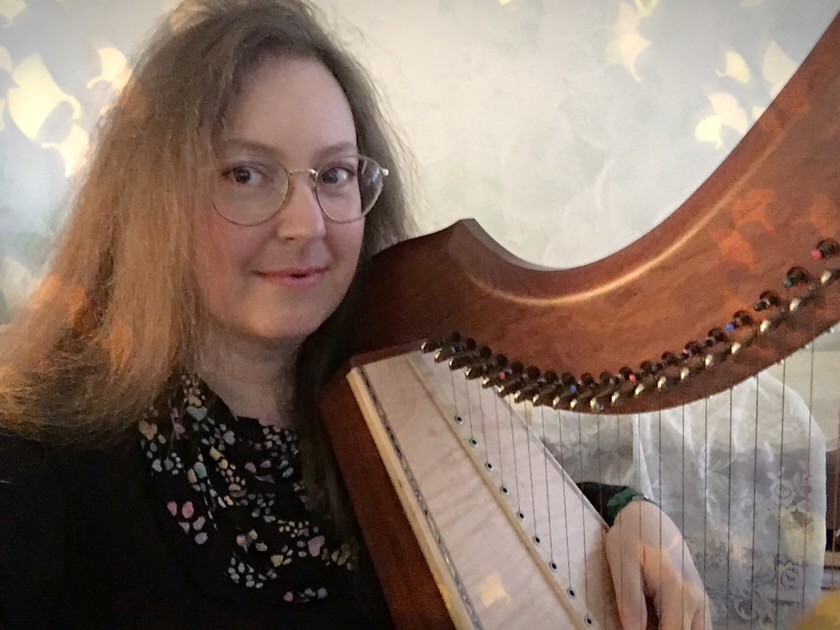 On March 25, 2014 I released my first album after four years of studio recording work: Vox Celeste, an instrumental album of sacred melodies played on Irish harp over a background of lushly layered synthesizer, digitally sampled organ pipes and shimmering strings, with birdsong, water ripples and chimes woven throughout on some tracks.

I began playing the Irish wire-strung harp in 2007. I played my Triplett Luna on Vox Celeste and in February 2016 my new cross-strung wire harp was completed by Stoney End Harps. My third wire harp, a double-strung is being finished by Dan Speer of Argent Fox Harps.


My husband George Matthew Jr. is Carillonneur of Middlebury College and Norwich University.