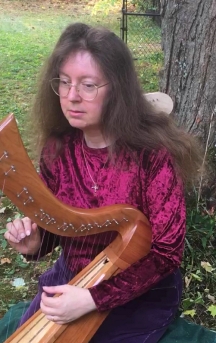 Bio
I arrange and record Roman Catholic Gregorian Chant melodies for Irish wire strung harp, with a synthesizer background. I don't perform or do recitals or concerts.

We live with our five adopted rescue cats Jake, Jasmine, Toni, Daisy and Willow.

I'm an advocate for animal welfare and responsible pet care, online and off. At least half of my website is devoted to info and links on adoption and special needs kitties.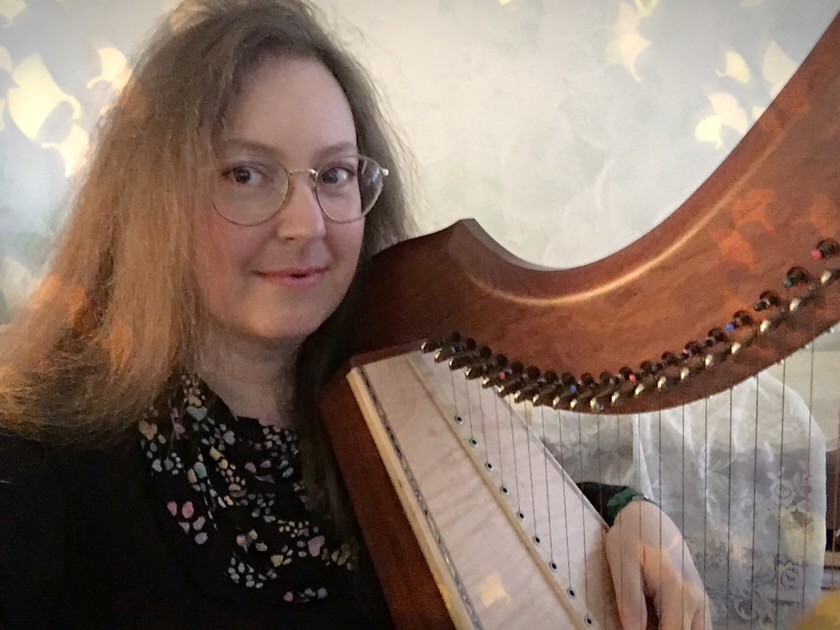 ♥
My hope is that people will be encouraged to support kitty charities and donate after listening to my YouTube harp music.
On March 25, 2014 I released my first album after four years of studio recording work: Vox Celeste, an instrumental album of sacred melodies played on Irish harp over a background of lushly layered synthesizer, digitally sampled organ pipes and shimmering strings, with birdsong, water ripples and chimes woven throughout on some tracks.

I began playing the Irish wire-strung harp in 2007. I played my Triplett Luna on Vox Celeste and in February 2016 my new cross-strung wire harp was completed by Stoney End Harps. Currently (September 2020) my third wire harp, a double-strung is being built by Dan Speer of Argent Fox.

The music on my CD is influenced by sounds and styles spanning the millenia: from medieval Gregorian Chant and the choral music of Palestrina to 80's & 90's synth-pop and electronic music. I work in small layered, increments over time (measured in years!) and notate my arrangements on staff paper with thoughtful revisions before recording brief segments that are seamlessly edited together.

Irish recording artist Enya had the most significant influence on my sound, and I listened to her albums in depth to learn studio layer recording, prior to doing Vox Celeste. My way of working with recorded music roughly parallels that of the visual art world: creating a finished piece slowly over weeks and months at a time piece by piece alone in the studio, much like painting oils on canvas. These "acoustic paintings" are not possible in real time, so I refer to it as arranging/composing, not performance.

For each track on Vox Celeste, I did either a pencil or a color pencil drawing to accompany it in a glossy 16-page booklet in the CD box. I'm self-taught as a visual artist since childhood and have always focused on photorealistic drawing. Most of my artwork illustrates the music I record and shows some of the green rural environment I live and work in.

My artwork is mostly of the natural world, green plants, cascading water, rock formations and colorful flowers, drawn in graphite and color pencil, in a realistic style using photographs as references.

I went back to college in my mid-thirties and completed my B.A. in Music with honors, Summa Cum Laude, at Green Mountain College, Poultney, VT in 2007. GMC closed at the end of the spring 2019 semester. Below are two of my harp videos while we (alumni) were trying to save it:


My husband George Matthew Jr. is organist of St. Stephen's Episcopal Church in Middlebury, VT and is Carillonneur of Middlebury College and Norwich University.