The Kitty Memorial Page
Photos, videos and short stories about our furry family members who have crossed the Rainbow Bridge.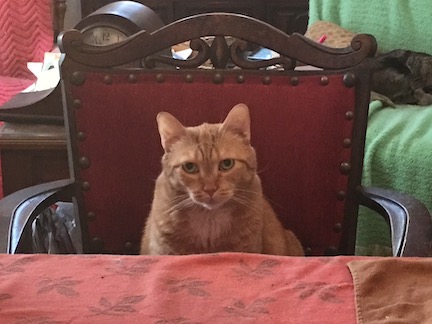 My 2008 Christmas kitten Jake
July 2008 ~ April 23, 2022
We Love You & Miss You
George & Sherri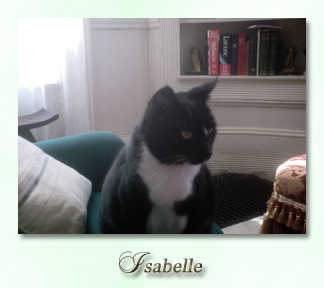 In Memory of Isabelle ~ Donella's Mom
(I also had my new Stoney End wire harp Esabelle built, in addition to other reasons in music, as a memorial to Isabelle - Feb. 2016.)

Forest
d. March 25, 2017 at 1 pm,
Complications from diabetic ketoacidosis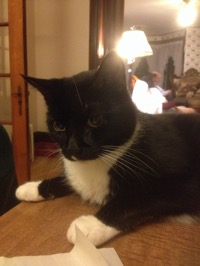 If you have a kitty, PLEASE READ this article, especially the first part:
Feeding Your Cat: Know the Basics of Feline Nutrition
Forest kitty's memorial video on YouTube
This is unfortunately the only video I have of him. :-(
Harp music by Sherri Matthew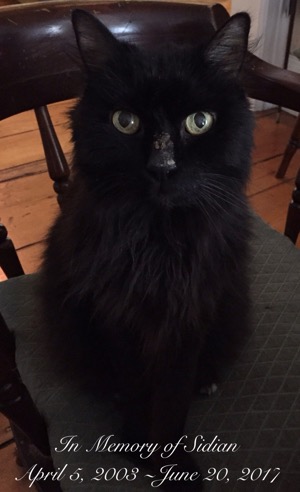 Sidian (his name came from obsidian, the black gem stone) lived with us for four years, a much-loved kitty. He was well-travelled, living in Massachusetts, Southern California and Vermont. He especially enjoyed walks on his kitty harness and would hiss and snap his tail if it was snowing or raining hard outside the door when he wanted to go out! His favorite word was "Treat!" and he came streaking out from under the table or the next room when he heard it called. Sid and Jasmine were close and for an alpha male, he was surprisingly friendly and welcomed Forest when he came to stay with us for his last month.

We lost him to liver failure, just past his 14th birthday.
He had feline IBD, which was mostly well-managed during his time with us.

We love and miss our Sid!

In Memory of Little George >
d. December 30, 2017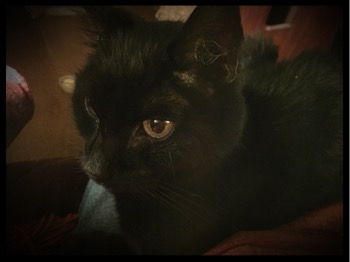 Little George came to live with us in November 2017 when it was clear that my parents could no longer take care of him. He was a sweet, quiet, affectionate kitty with a soft distinctive meow and much loved and missed by husband George and his kitty friend Jasmine. He was an older kitty and was probably about four when he was adopted from Addison County Humane some years ago, making him about 13 years old.

Little George was very close to Forest and they usually worked as a team demanding food, walking side by side, both meowing together, louder and louder as they approached the kitchen, then returning together and starting over if their demands were not met! Here they are, getting ready to place their next dinner order with the humans: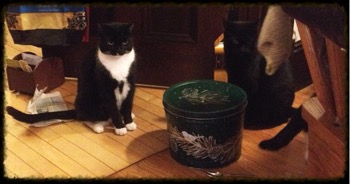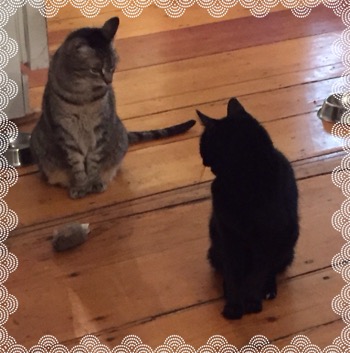 Jasmine and Little George

In Memory of Gary
March 22, 2017
Düsseldorf, Germany>
Missed by Julia Gerbracht

Gary, or as we liked to call him: "Schatzi", was such a cheerful cat. He loved to catch mice and birds and he liked to climb trees to watch over his little kingdom. Sometimes his curiosity and cheekiness brought him to the strangest situations, but although he was a great adventurer, he always loved to return home. He loved cuddles in the evening and was always there to cheer up everyone. We all miss him so much and we will always remember how he brightened up every second of our lives.

Ich vermisse meinen besten Freund. Danke für die gemeinsame Zeit.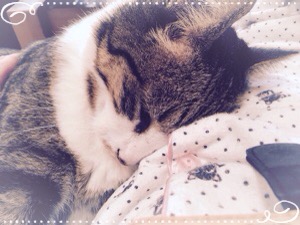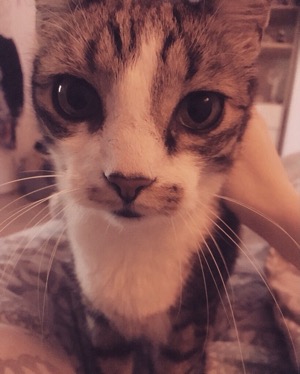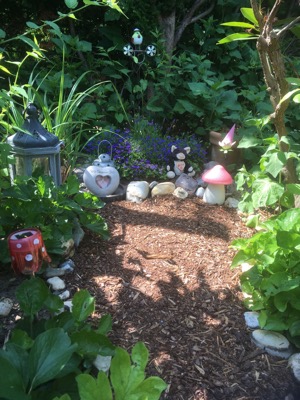 A POEM FOR THE GRIEVING...

Do not stand at my grave and weep.
I am not there, I do not sleep.
I am a thousand winds that blow,
I am the diamond glints on snow.
I am the sunlight on ripened grain,
I am the gentle autumn's rain.
When you awaken in the morning's hush,
I am the swift uplifting rush
of quiet birds in circled flight.
I am the stars that shine at night.
Do not stand at my grave and cry,
I am not there, I did not die...

--Mary Frye